EI CONFERENCE
- 2020
Our action plan at Amar Seva Sangam. 
The International conference on Early Intervention was attended by more than 500 delegates worldwide. The preconference workshop was a knowledge-sharing platform, conducted by Dr. Dinesh Krishna and Ms. Marie Brien from Canada. For 2 days, high level researchers, professors, and speakers in the field of Early Intervention gave presentations.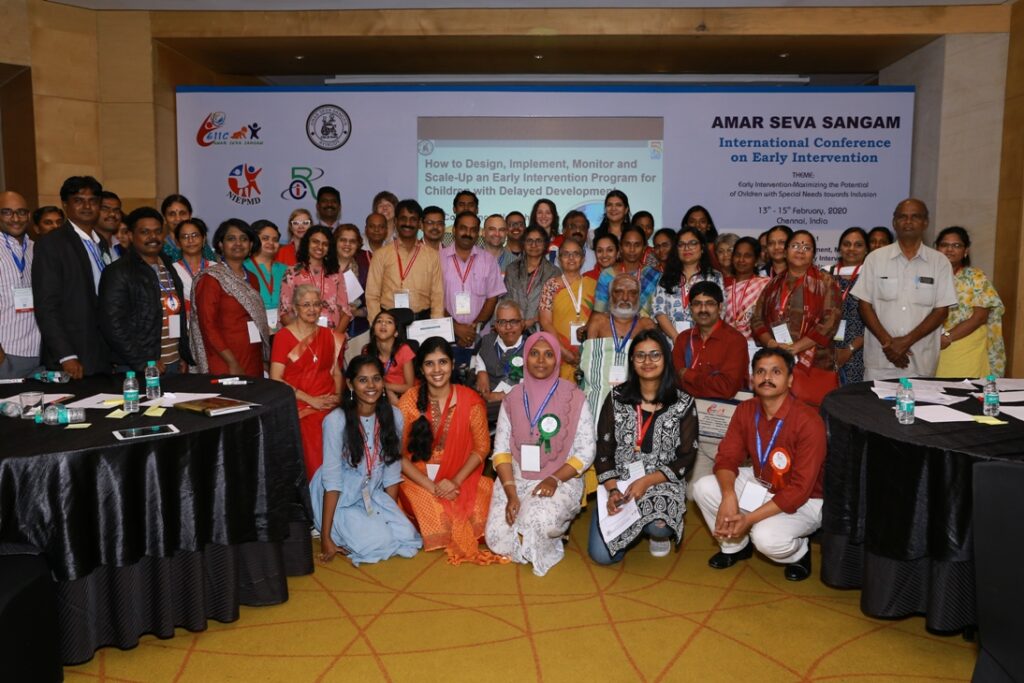 Click on a Picture to Start the Slideshow!