Learn more about HCI's Sponsor A Youth Program.
Amar Seva Sangam operates IGNOU University, Alagappa Univ campus and other Institution's programs for higher studies leading to degrees and diplomas. Apart from that Vocational Training centres, Tailoring and Handicraft training centres are major teaching and training centres at ASSA. 53 youth with disabilities (31 boys and 22 girls) are enrolled in various courses which will enable them to be employed after completion. All these students and their tutors, who are also affected by some disabling conditions are living within the campus. Hence these is NO disruption of schooling for these students.
Hence your continued support is imminent to carry on with the students education. You will be happy to know that 178 students have successfully completed training and almost all of them are gainfully employed. Please click on the link below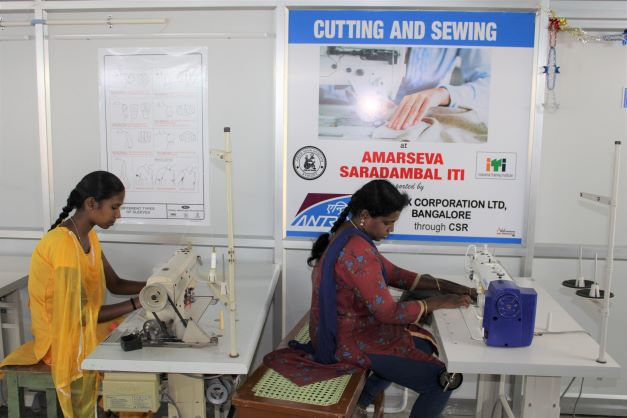 Disabled youth between the ages 16 and 25 are recruited under this scheme. They are trained under various categories according to their capacity at Amar Seva Sangam in their various facilities for training, which includes University level education, Diploma courses, Handicrafts, Tailoring, Cell phone repairs, Mechanical repairs, Carpentry and other. Upon successful completion, the youth are given opportunities to be gainfully employed with various employers or ASSA helps them to set up their own small business.
Many youth are high school graduates and are enrolled in various Degree and Diploma programs, carefully chosen for individual abilities and opportunities. The courses are accredited by IGNOU (INDIARA GANGHI OPEN UNIVERSITY) and by Alagappa University. The faculties include, BCA, MCA, BCOM, BA and MA.

Some are grade 10 graduates and placed in Vocational Training, Tailoring, computers, mechanical repairs, typing, data entry, handy crafts, book making and so on.

A third category consists of children coming out of our Centre For Special Education, who need training in certain areas such as tailoring, screen printing, book making etc. that can enable them to be gainfully employed.

$600 CDN will train one disabled youth for a full year, including boarding & lodging in a hostel facility within Amar Seva Sangam campus.  HCI started supporting this program in 2002 and since then, we have consistently  sponsored 25 to 30 youth per year, leading to many many success stories. As of 2018-2019, 164 disabled youth have completed the training and found employment.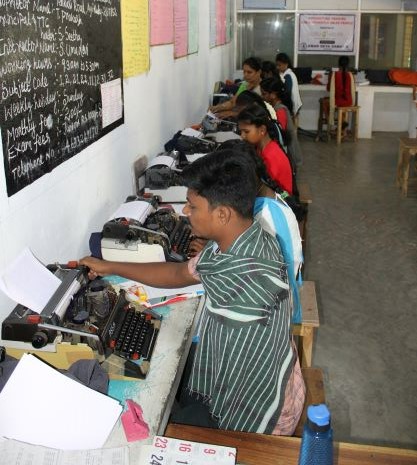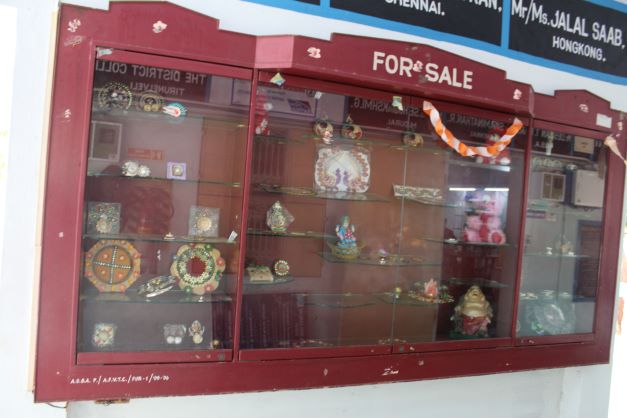 Vocational Training Centre and Tailoring Unit at ASSA for children and youth from the Special Education program (Sangamam VTC)
Making Chalk pieces, Incense sticks, Disinfectant solutions, Liquid soap etc.
Training in Tailoring
Amar Seva Sangam established a Tailoring and Garment Making Unit, which tailors school uniform, corporate uniforms, and garments required by other manufacturing units. This unit was inaugurated on 21st Jan, 2000. The Unit provides training for children and youth who are transferred from the "Special Education School" program, under the "Sangamam" VTC project.  This also provides employment to differently abled youth and adults and rural people, enabling them to make a living and take care of their medical expenses. The modern tailoring unit has modern machines like SUNA/Juki/Ambarla Power Sewing machines, Overlock machines, Kaja/Button machines, and Cloth Cutting machines. 
Apart from tailoring the students learn and make Chalk pieces, liquid soap, Phenyl solutions, incense sticks, and more that are used by the school and for the maintenance of the campus. The excess products are sold to local shops.
The children from the Special Education program continue to benefit from this initiative, as they are kept engaged while learning new skills and generating income for upkeeping of the project.